THE STUPH FILE PROGRAM
with
Peter Anthony Holder
---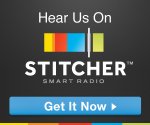 Part of the success of this show depends on the generosity of its listeners worldwide.
If you enjoy the program please feel free make a one-time donation in any small amount,
in the denomination of $1, $5 or $10. Just click on the "donate" button above.
It will be greatly appreciated.
---
Most Current Stuph File Program
Episode 0320 - (57:29)
---
The Stuph File, available on:

CyberStationUSA.com
Monday to Friday 6pm eastern

World FM 88.2fm in New Zealand
Wednesdays 4pm NZ time

Gold 90.5fm in Singapore
Saturdays 6:05am Singapore time

PCJ Media
Part of a 24-hour streaming loop

KDXradio.com
Sundays 10am central

True Talk Radio
Monday to Friday 10am & 9pm eastern
---
Archived Stuph File Programs